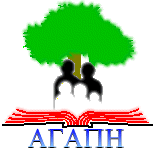 "Agape is a reflection of God's love for His children. "


AGAPE FAMILY MINISTRIES INTERNATIONAL is a Bible based ministry dedicated to the Indian community around the world and all who seek a Christian view in their search for answers to their everyday challenges and problems.
---
Home | India Gospel Network | Feedback | Links

Last updated on March 4, 1998
©1998 Agape Family Ministries International All rights reserved.